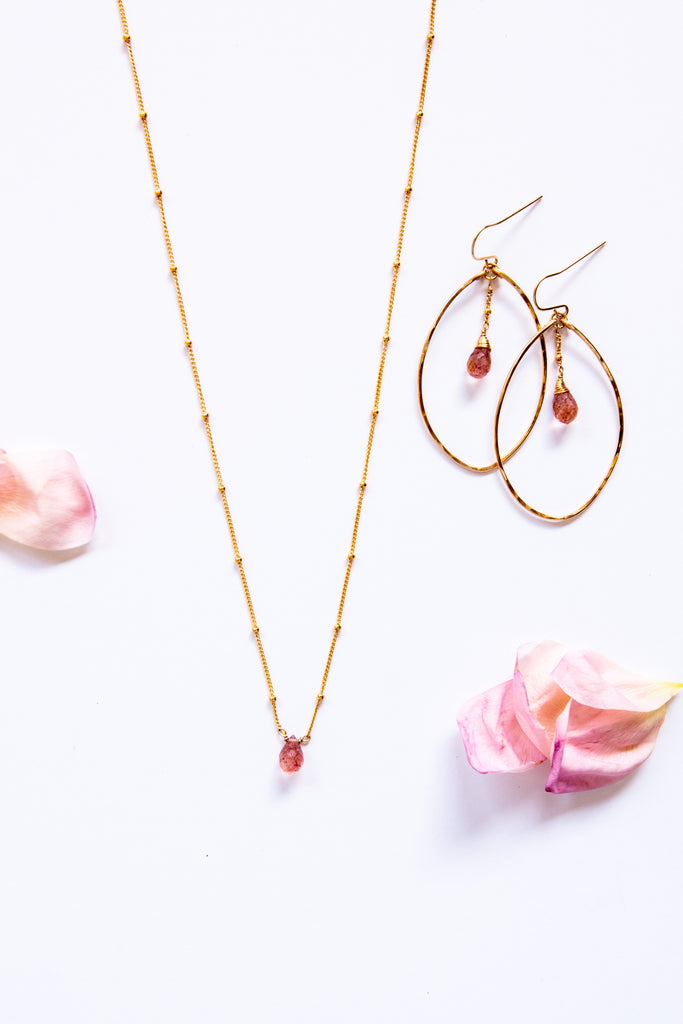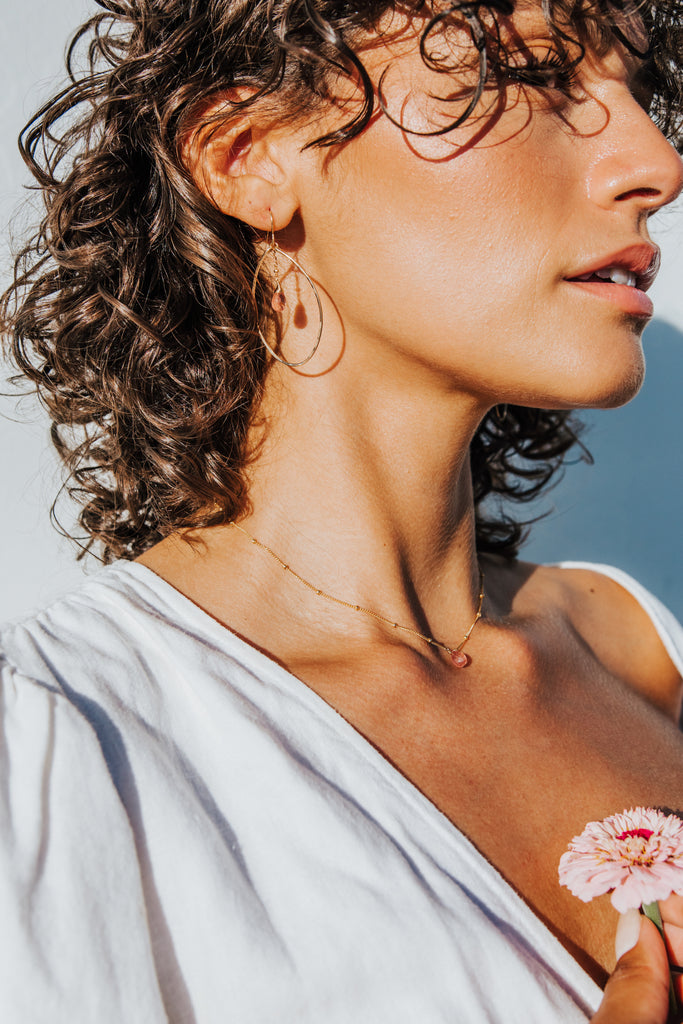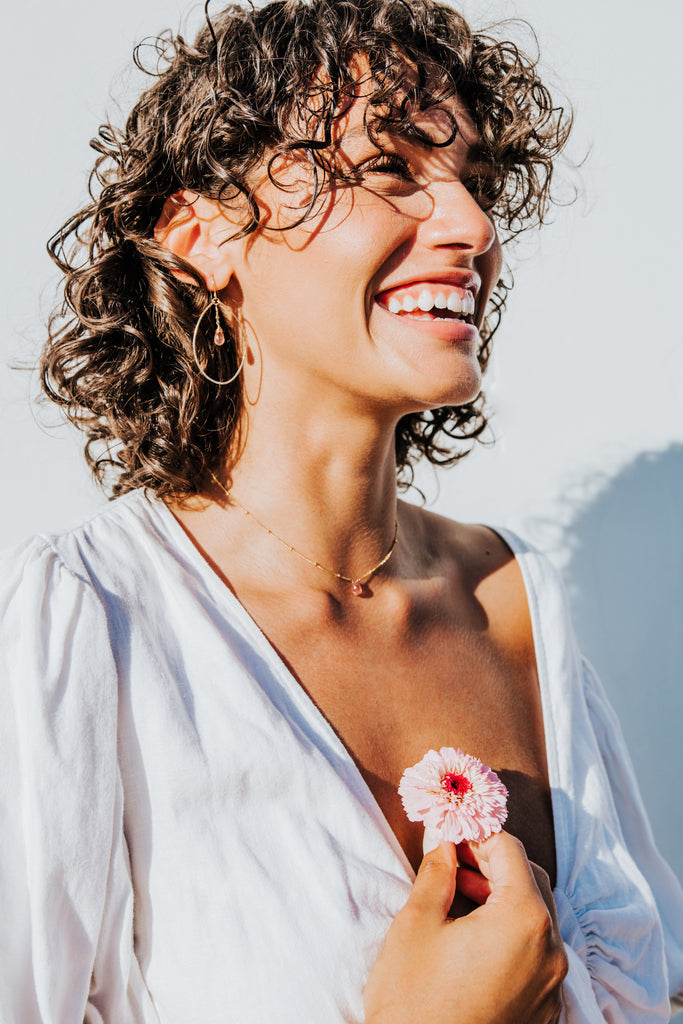 $94.00
$0.00
Strawberry Nimah Necklace
Details:
~Gold filled.
~Strawberry quartz.
~9mm lobster clasp.
~Measures 15" or 18".
~Choose your chain option in the menu below.
~1" extension that allows you to adjust the length of the necklace
This necklace has a few beautiful companion pieces, the Strawberry Quartz Bree Earrings and Strawberry Quartz Nimah Hoops.