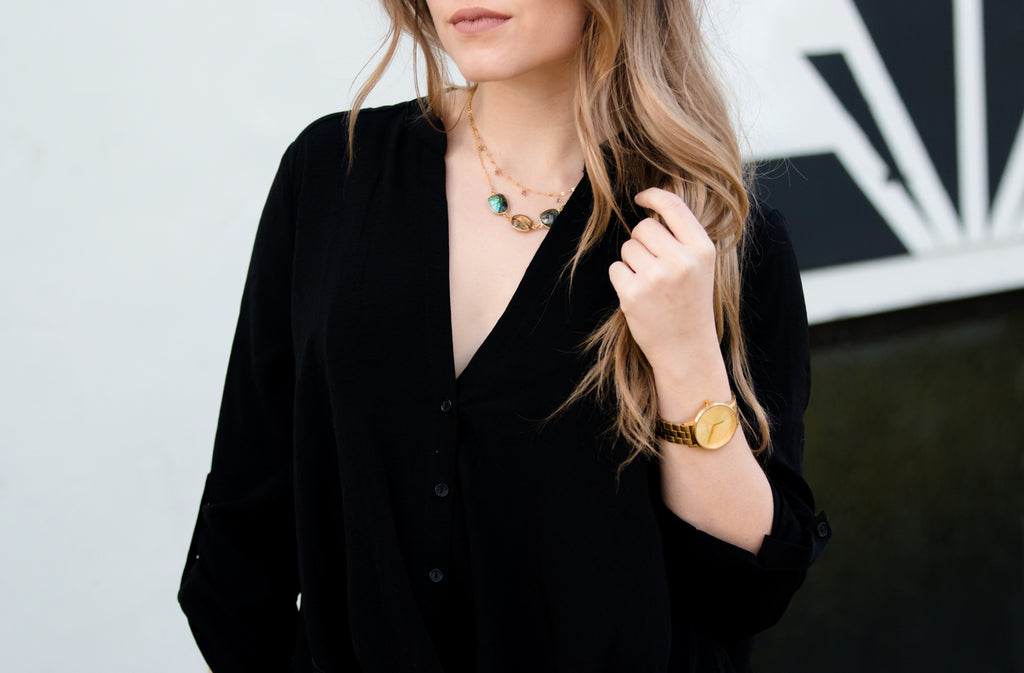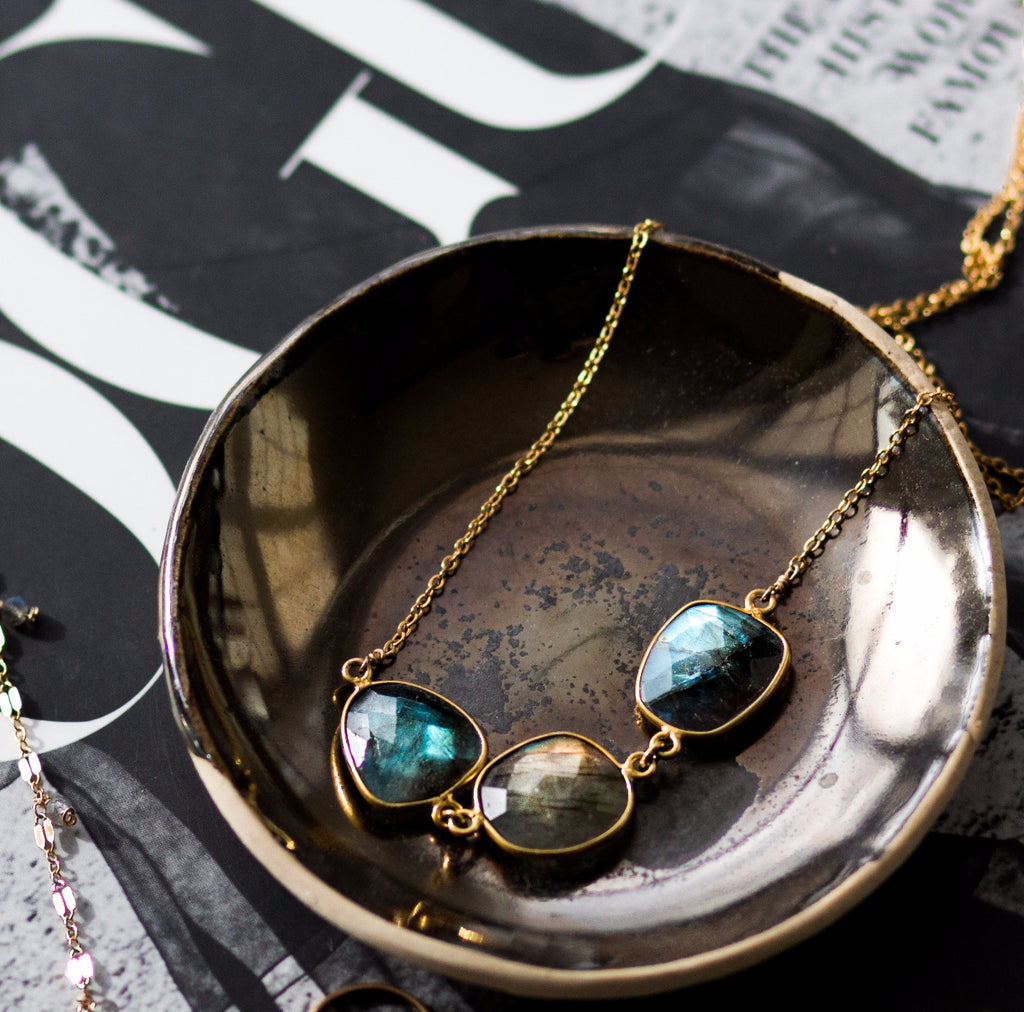 $135.00
$0.00
Eva Necklace
Details:

~Three labradorite stones set in a 1" vermeil (gold plated sterling silver) bezel.
~ Gold-filled chain.
~9mm gold-filled lobster clasp.
~Measures 16 ½ ".
~1" extension that allows you to adjust the length of the necklace.
~Little gem embellishment stone on the end of the extension chain.

This pair of earrings has a few beautiful companion pieces. The Adeline Earrings and Eva Bracelet.