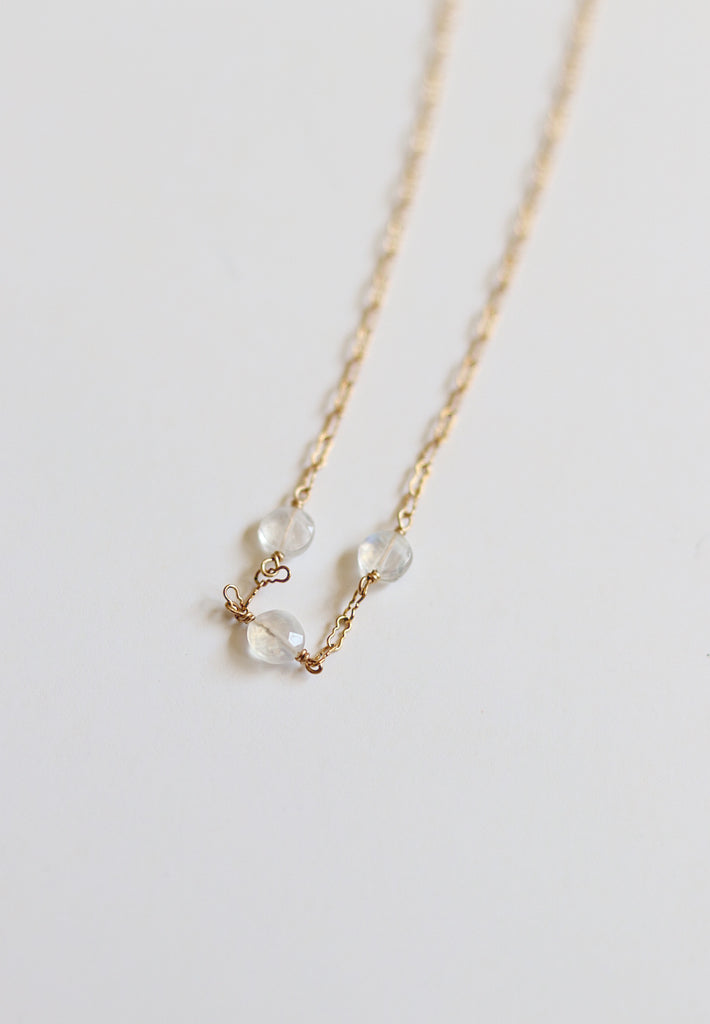 $85.00
$0.00
Zuna Choker
Details:

~Gold filled.
~Rainbow moonstone.
~9mm lobster clasp.
~Measures 14 1/2".
~1" extension that allows you to adjust the length of the necklace.
~Moonstone embellishment stone.
This choker has a few beautiful companion pieces—the Pismo Lariat and Pismo Hoops. You can purchase the entire set together here. Perfect for your summer picnic on the beach or paired with your LBD.