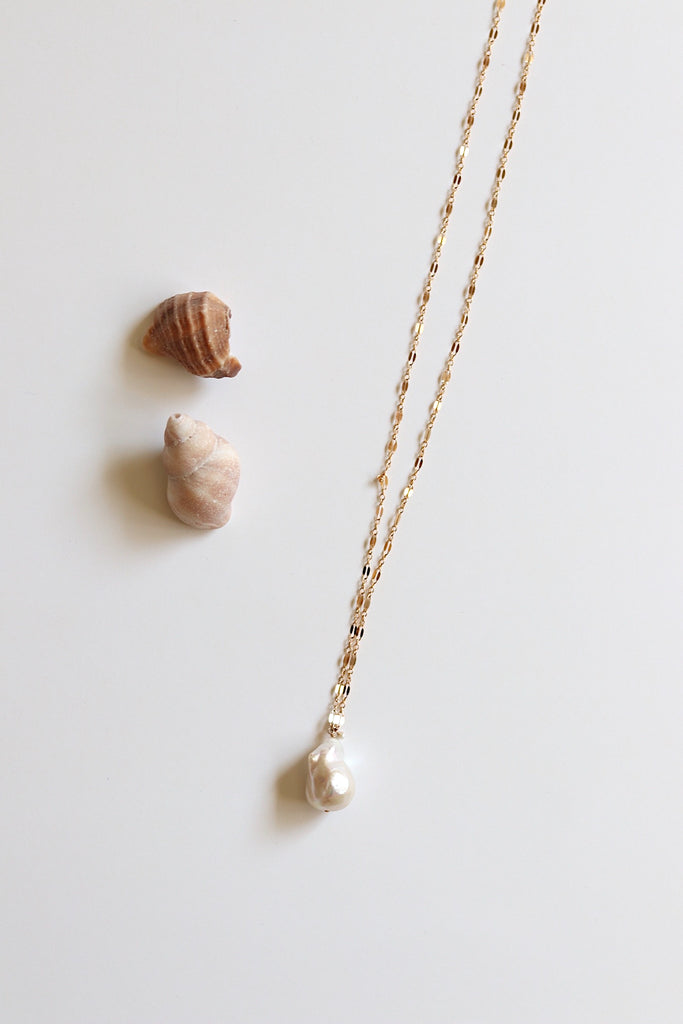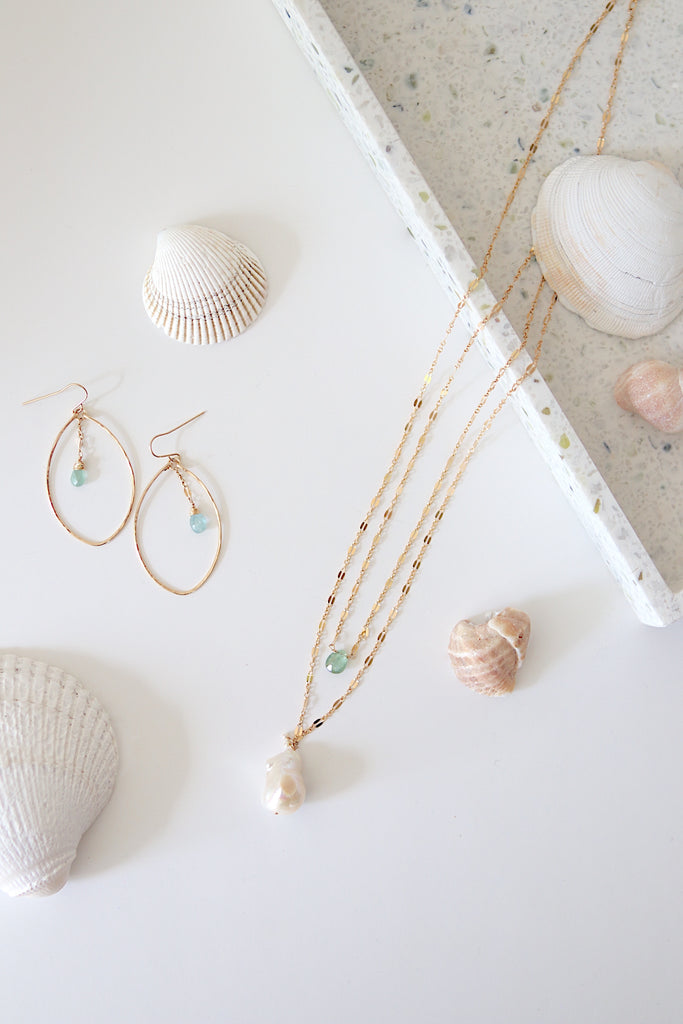 $147.00
$0.00
Ona Necklace
Details:
~ Each baroque pearl is organic, soft and unique. You can feel the touch of water on her. Each pearl has several imperfections which make each one of a kind and beautiful, as nature intended.
~Gold filled.
~9mm lobster clasp.
~Measures 24".
~1" extension that allows you to adjust the length of the necklace.
~Little gem embellishment stone on the end of the extension chain.