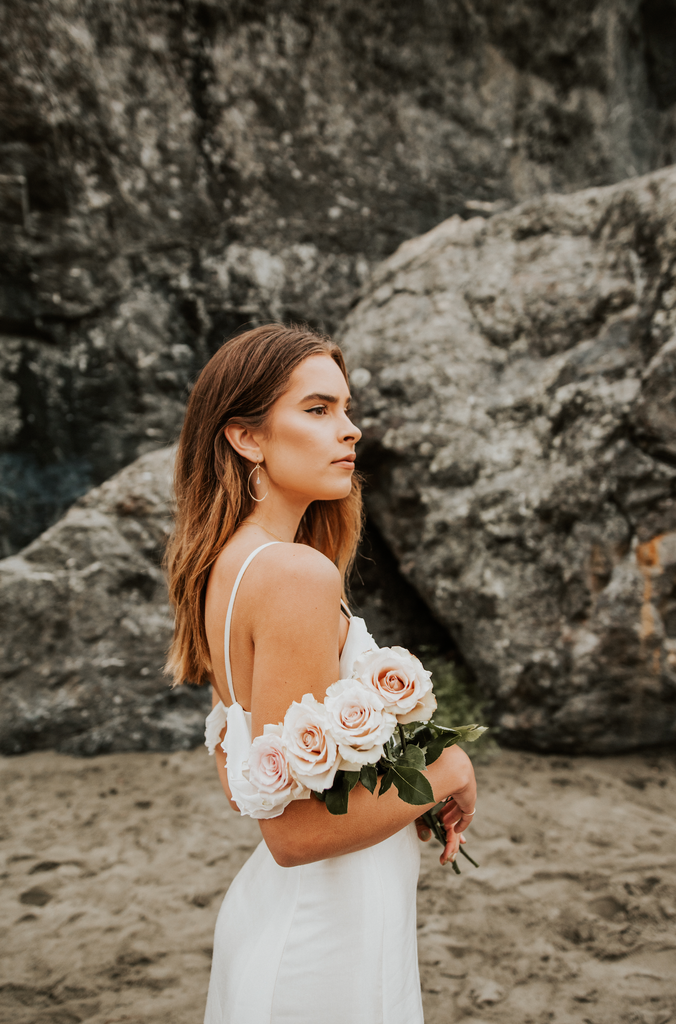 $87.00
$0.00
Moonstone Nimah Hoops
Details:

~Gold filled.
~Hand hammered hoops.
~Rainbow moonstone.
~Hoops measure approximately 1  1/16" in diameter at their largest point.
~Earrings measure approximately 2 1/8" from the top of the earring hook to the bottom of the hoop. 
These hoops have a few beautiful companion pieces—the Moonstone Nimah Necklace, Devotion Necklace in moonstone & pearl and Anastasia Necklace.